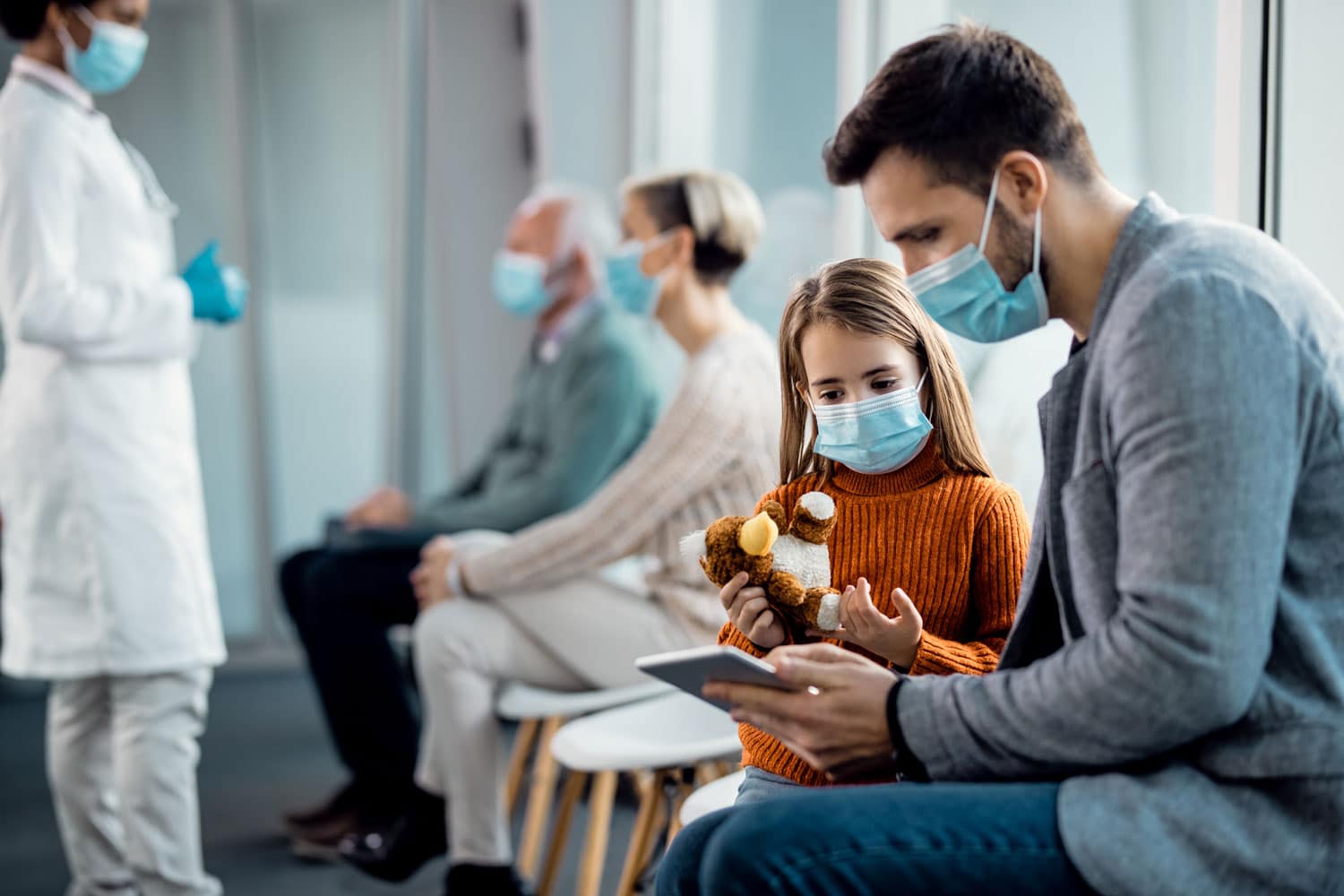 How to Keep Your Waiting Room Safe for Patients & Providers
The COVID-19 pandemic gave patients and providers a wake-up when it comes to the traditional waiting room model. In a recent survey, 74% of respondents rated the typical waiting room experience as fair or poor—meaning it's time we start reimagining the way we manage patients prior to their appointments.
For patients and providers alike, safety is a critical component of a quality healthcare experience. By promoting a safe environment in the waiting room, you can improve patient satisfaction, your reputation, and your ability to deliver quality healthcare.
Here are three ways to keep your waiting room safe for both patients and providers.
1. Minimize Time Spent in Waiting Rooms
The simplest solution is typically the best, and in this case, Occam's razor stands: The best way to keep your waiting room safe is by minimizing the time patients spend in waiting rooms.
Minimizing risk of in-person patient exposure was one of the biggest obstacles for healthcare providers during COVID-19. Practices were tasked with finding innovative ways to minimize in-person contact while still delivering top-quality healthcare.
Virtual waiting room solutions like Yosi Health allow providers to avoid long patient wait times and minimize in-office crowding. By collecting and verifying required forms prior to appointments, providers eliminate the need for in-office, in-person paperwork.
2. Implement Telehealth Practices
If you haven't already, now is the time to introduce telehealth to your healthcare practice.
In one recent survey, more than three-quarters of healthcare providers surveyed say telehealth helped them provide quality care to patients during COVID-19—and 70% are motivated to use more telehealth because of their experience during the pandemic.
For Dr. Rahul Khare, Founder & CEO of Innovative Express Care, launching telehealth services during the COVID-19 pandemic was critical to keeping his practice thriving.
"We were so inundated with patients, for a full month, we had people booked out for telemedicine appointments," Dr. Khare says. "What was so great about Yosi was that 95% of these people we'd never seen before, so we made it mandatory for them to get their registration done beforehand."
3. Virtual Waiting Room Solution
The best way to keep your waiting room safe for patients and providers alike is by implementing a premier virtual waiting room solution that allows you to streamline the patient check-in process and minimize in-person contact.
By automating and digitizing the administrative aspects of patient management, you can effectively register and check-in patients well before they arrive to your office in person. Not only will a virtual waiting room solution eliminate the need for physical, in-person forms found in traditional waiting rooms, but will help your staff save time and effort to focus on what matters most: Delivering quality patient care.
With Yosi Health, you get more than a contactless patient intake system. You get:
Fully Automated, Integrated Patient Registration with Your EMR System
Appointment Self-Scheduling Capabilities
Automated Billing & Payment Collection
Patient Surveys & Review Management
Comprehensive Telehealth Platform
3-Click DMA Management Solution
…and so much more.
Interested in seeing how Yosi Health can help you improve the safety of your waiting room? Schedule a free consultation today to see how it works.