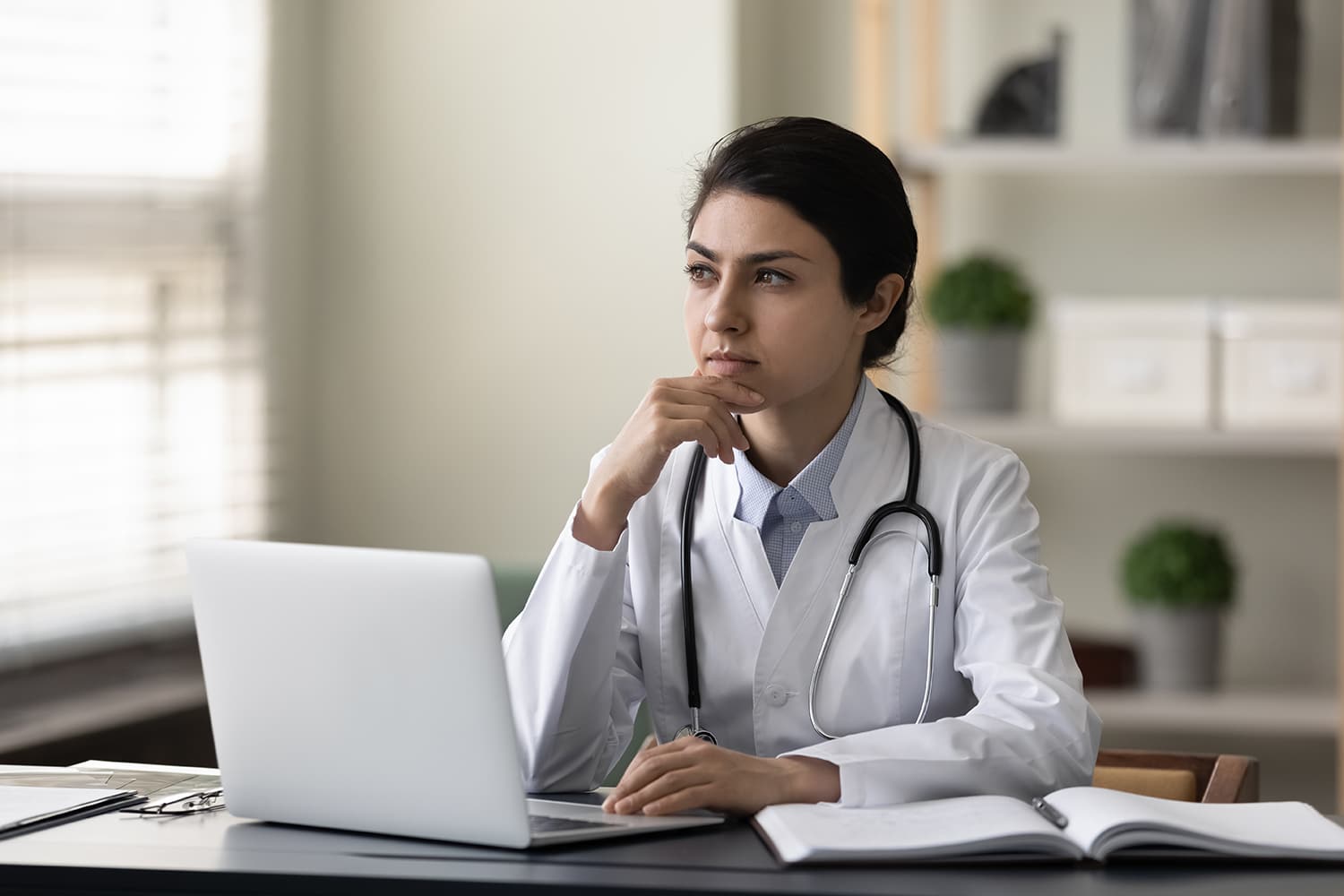 3 Things to Look for When Choosing a Contactless Patient Intake Software
Contactless patient intake software, patient scheduling software, and telehealth solutions all became wildly popular during the pandemic to provide high-quality care for patients while reducing unnecessary time spent in waiting rooms. However, as COVID-19 restrictions dropped, cases stabilized and decreased, and the US began adapting to a new normal, these tech-driven healthcare solutions have stuck around and continued to grow in popularity. Why? Well, to put it simply, these solutions turned out to be more cost-effective and more convenient while improving patient outcomes. In addition, solutions like Yosi Health have helped ease the administrative burden of patient scheduling and patient intake for healthcare staff, which has not only made staffs' lives easier, but made patients' lives easier as well. 
The right software will help streamline your practice and make it easier for your staff and patients to get what they need in a secure, convenient way. However, there are several contactless patient intake softwares out there. How do you choose the right one for your practice?
Luckily, our team here at Yosi Health lives and breathes digital healthcare solutions. We've compiled a quick list of the most important elements to look out for when selecting a contactless patient intake software for your practice.
Accessible User Experience (UX) Design
The user experience of your contactless patient intake software is essential to its success. Since your patients will be filling out their information from the comfort of their home, the experience must be simple to navigate and free of frustrations. You want something that is intuitive and easy-to-use, so that both patients and healthcare staff can quickly find their way around the system. We strongly encourage searching for something with a modern design, clear navigation, and an attractive interface that will make using it enjoyable but also efficient for everyone involved.
Security, Privacy, and Reliability
When considering a contactless patient intake software for your medical practice, one of the most important features should be secure data transmission. Data privacy is essential in any medical setting, so make sure that your chosen software has encryption capabilities and other security measures in place. You will also want to make sure that your software providers are compliant with HIPAA standards for patient health data privacy. Reliability is also important and just don't take a software's word for it. Ask to see their uptime monitoring. At Yosi Health, we keep ours front and center so our users can have confidence in their patient engagement system. Check our uptime here.
Integrations and Automation
You should also consider integrations and automation features when selecting a contactless patient intake software solution. This includes tools like automated reminders and notifications sent via email or text message, and seamless integration with your Electronic Medical Record System (EMR). Automations will save time wasted on mundane tasks while integrations ensure that everything works together without the need for extra manual effort or duplicate entry required.
Yosi Health Has Made Contactless Patient Intake Software Easy
Choosing the right contactless patient intake software for your practice doesn't have to be difficult. At Yosi Health, our completely integrated, fully customizable platform seamlessly adjusts to your practice workflows and supercharges your existing administrative patient engagement workload to produce an undeniable return on investment. In other words, with our state-of-the-art patient engagement platform, providers can connect with patients before, during, and after their visit, automate administrative tasks eliminating the need to hire more staff, and lead to stronger, better patient outcomes.
Interested in learning more? We'd be happy to discuss whether Yosi Health is right for your practice. Give us a call at 866-561-9674 (YOSI), or fill out our contact form and one of our team members will get in touch with you shortly.