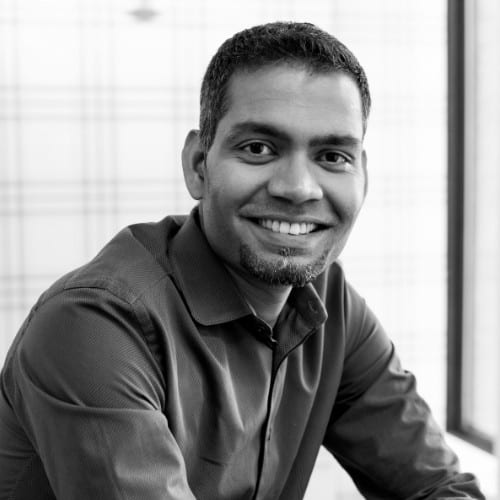 Hari Prasad
CEO and Co-Founder
Hari Prasad is a healthcare entrepreneur who is developing new, impactful ways to streamline and modernize every touchpoint along the patient care journey.
Most notably, Hari is co-founder and CEO of Yosi Health, a patient intake management platform that connects patients with their providers through the entire care journey before, during and after the visit creating delightful patient experiences.
With a broad and extensive background in healthcare economics, data science and policy, Hari brings an entrepreneurial spirit, energy, and bottom-line focus to each of his healthcare management initiatives.
An experienced healthcare professional with a diverse payer/provider background, Hari's made it a mission to transform and modernize the way patients access care and healthcare providers render their services.
He has previously held management roles at Montefiore Medical Center, Amerigroup, and United Healthcare.