Supercharge Your Practice
Reduce staff burnout, increase the bottom line, and drastically improve the patient experience with workflow automation optimized for your
Pediatrics practice.
Unmatched Reliability, Proven ROI
You can count on Yosi Health to improve patient and staff experiences throughout your entire patient journey. Practices leveraging the power of Yosi Health are increasing revenue, saving time, and improving patient outcomes and you can too. By empowering your team with our customizable patient intake and management platform you will supercharge your practice.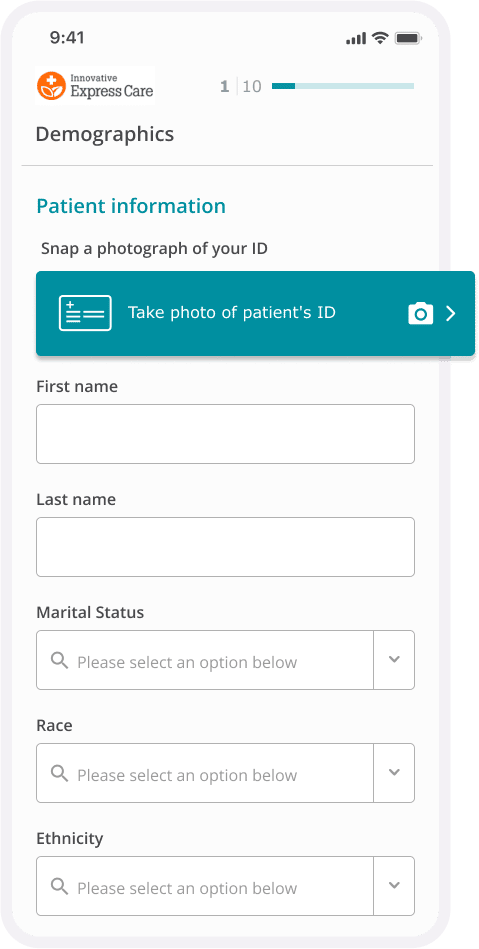 Customizable Solutions for Everyone
Yosi Health was conceived by and continues to evolve with vital input from real world physicians and industry workers facing the same challenges you are. They, as you, understand the necessity of a highly personalized, unflinchingly reliable, and fully integrated suite of tools that must deliver a great patient and staff experience. The result is Yosi Health, a completely integrated customizable platform that adjusts to your practice workflows and supercharges your existing administrative patient engagement workload to produce undeniable return on investment.
by type
Primary Care
Yosi reduces expenses and maximizes revenue collection by automating workflows. Offset shrinking reimbursements and rising costs with customized solutions that reduce no-shows and collect payments faster.
Urgent Care
Our seamless appointment scheduling features are designed to help your patients book a spot more easily. Pre-arrival solutions like automated text messages and mobile check-in will reduce patient wait times and administrative burden.
Specialty Practices
Customizable pre-arrival and patient engagement solutions unique to your practice. Offset declining reimbursements by minimizing overhead, reducing no-shows, and maximizing revenue with Yosi's fully integrated platform.
by organization
Health Systems
Easily scalable to fit the needs of any size organization, including large health systems, the Yosi platform increases efficiency by automating workflows and patient interaction to improve patient outcomes.
Independent Practices
Seamlessly integrate Yosi Health solutions into your EMR to supercharge your practice. Work with the Yosi team to customize our platform to suit the needs of your unique practice.
Community Health Centers and FQHC
Reduce costs and maximize revenue collection with Yosi Health's customizable suite of patient intake and engagement solutions. Leverage the power of automation to minimize overhead and improve quality of care.
Seamless EMR Integration
View and update all your patient information in your EMR without the need for separate dashboards. Our fully integrated patient intake and management system automatically uploads and updates your patient data into the discreet data fields of your EMR in real time with an unprecedented 99.95% uptime. Yosi Health's automated document management ensures patient data is correctly mapped to your existing forms and seamlessly transferred into the appropriate document sections of your EMR as a signed and dated PDF.
Calculate Your ROI
It's easier than you think to start saving money and increasing your bottom line. Don't settle for an expensive and cumbersome one-size-fits-all solution. Yosi has a premium level of customization that creates an immediate positive impact with an efficient and straightforward set up process.
Savings Text
Why Choose Yosi?
Since 2015, we were the first pre-arrival focused patient intake and management platform obsessed with creating a great patient and staff experience, and we haven't stopped innovating since. Developed from first-hand experiences, the Yosi platform is designed to provide bespoke tools for practices of all sizes and specialties architected by people who actually work in them.
Creating Great Patient and Staff Experiences
Attract and retain both patients and staff by leveraging automation to eliminate necessary, yet burdensome and repetitive administrative tasks, while significantly improving the patient engagement experience throughout the entire patient journey.
Fully Customizable
The Yosi platform is completely customizable to your individual specialties, needs, and workflows no matter how unique or quirky and regardless of size or specialty. We're a highly configurable platform not a one-size-fits-all approach.
Real Time Bi-Directional EMR Integration
Yosi seamlessly integrates with your existing EMR system to ensure accurate bi-directional information transfer without the need for separate dashboards.
Exceptional Support and Reliability
We believe the best way to provide exceptional support is to build a platform that requires minimal support. With an unprecedented 99.95% uptime never before seen in healthcare, you can count on us to provide a five-star customer experience.
Physician Founded
Yosi Health was created by physicians and healthcare professionals who are facing the exact same challenges as you. We understand the importance of a solution focused on the patient and staff experience because we are in it with you every day.
At the Forefront of Innovation
We were the first to remove patient intake from the waiting room and have remained the leader ever since. While other companies were selling hardware, kiosks, and tablets, we created a better experience by eliminating the traditional point of care administrative choke points.
Trusted by Practices of All Sizes
Let's Talk
Every partnership starts with a conversation. Contact us to learn about how the Yosi Health platform can supercharge your practice.
112 W 34th St Floor 18
New York, NY 10120