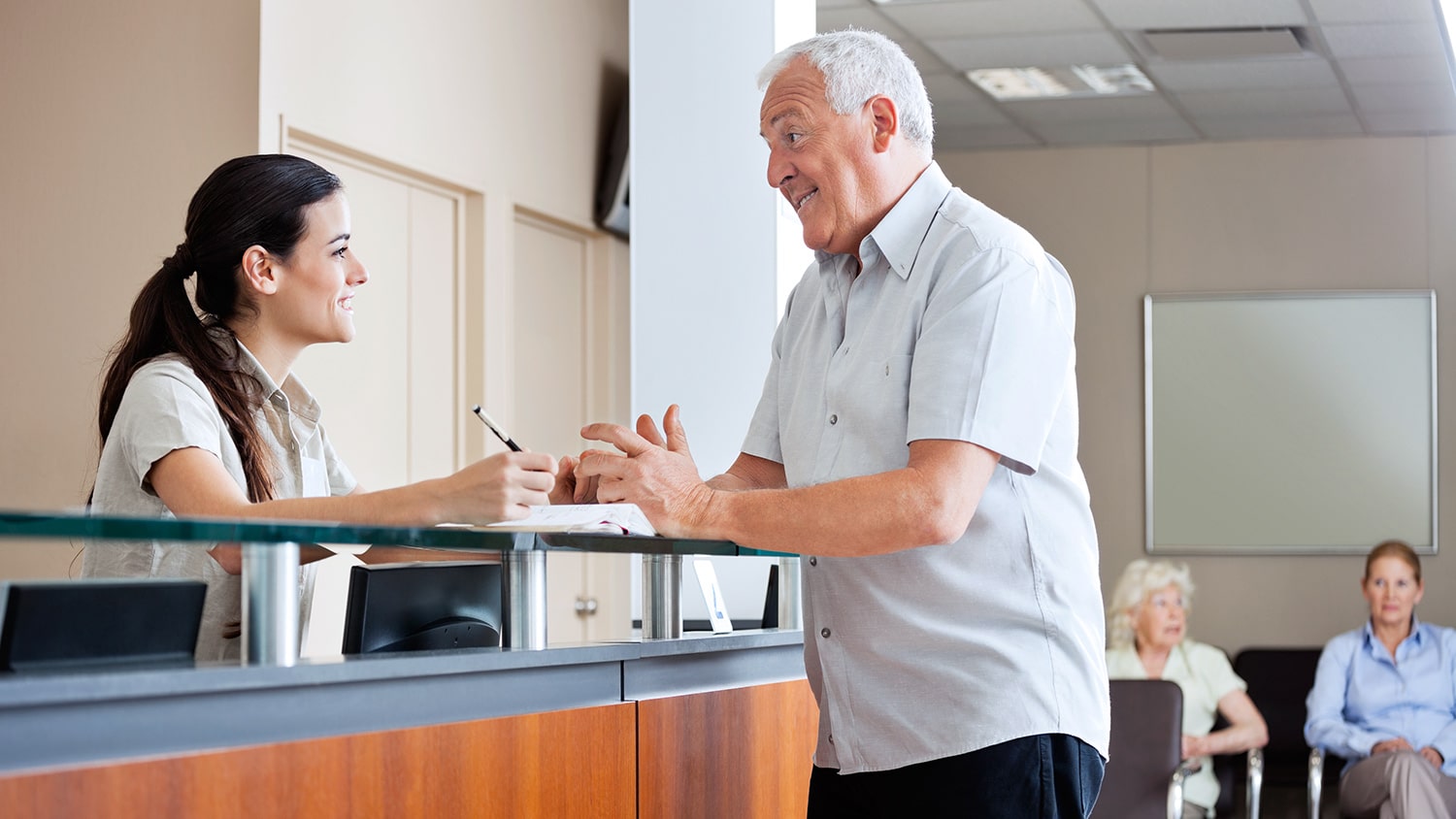 Patient Intake and Check-in
Create a superlative patient and staff experience with customized contactless patient intake tools that seamlessly integrate with your EMR.
Personalized Patient Intake Software
With Yosi Health, patients can register remotely and in advance using their own mobile device, laptop or home tablet. Create custom, "appointment type specific" patient intake forms and let patients easily update their insurance and identification information with the snap of a photo – no-scanning! Say goodbye to costly paper printouts, staff frustrations caused by time-consuming data entry, scanning, and point of care collections. You can view all updated patient data in real time directly through your EMR.
Improve Patient Satisfaction
Pre-arrival check in drastically reduces the time patients spend in the waiting room leading to fewer delays, more unfettered time with their provider, and significantly happier patients.
Reduce Administrative Time
Reduce staff burnout by automating the necessary but duplicative repetitive and monotonous tasks. Get accurate insurance information and real-time health data before the encounter through seamless EMR integration.
Increase the Bottom Line
Save on costly office expenses and adminstrative overhead with electronic contactless patient intake tools. Get paid faster with automated copay collection.
85%
of patients being fully registered
before they arrive
Practices that use Yosi Health reported 85% of patients being fully registered before they arrive allowing them to see more patients, reduce administrative costs, and improve their overall quality of care.
Supercharge Your Practice
It's easier than you think to decrease waiting times and see more patients. Join all the successful practices already leveraging the power of Yosi Health by adding pre-arrival solutions customized for your practice to save your staff time and improve patient outcomes.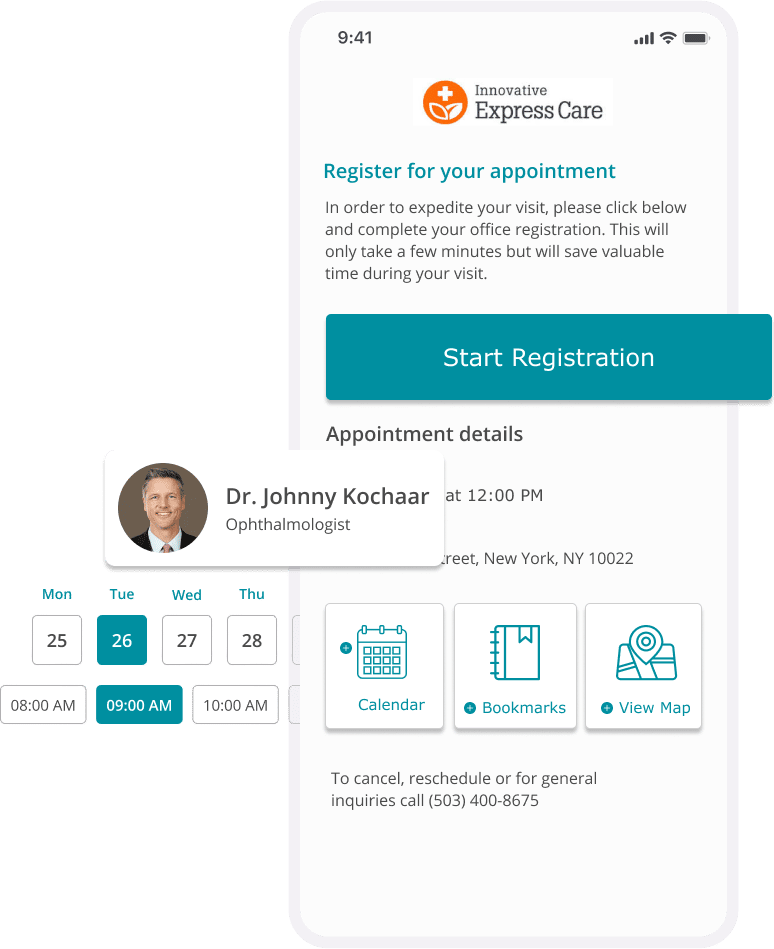 Easy-to-Use Patient
Registration Software
Reduce wait times with your custom patient intake forms and personalized screening questionnaires with autoscoring for every appointment type, patient category, scheduling provider, and specialty practice. Collected data is synced with your EMR in real-time.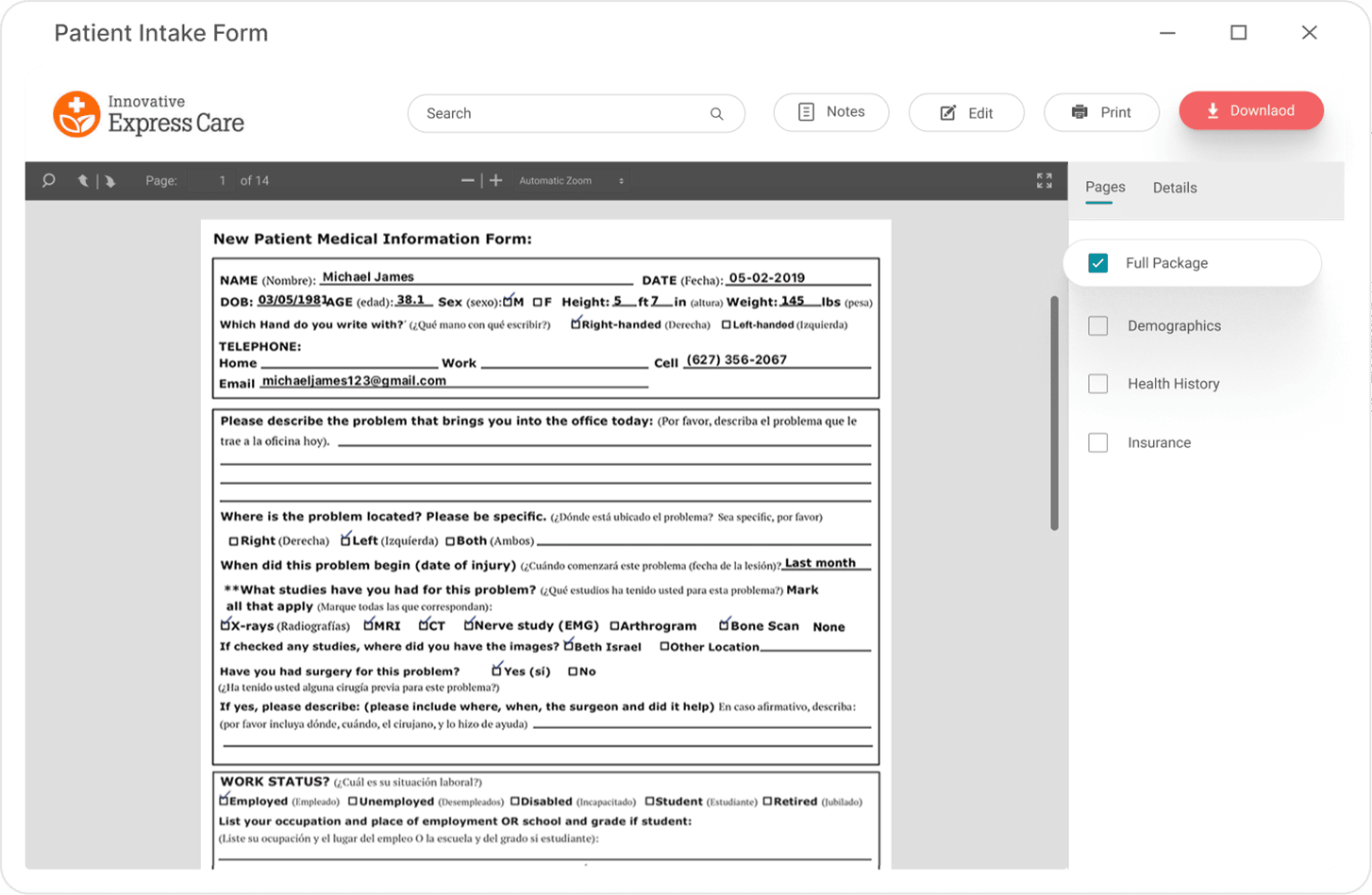 Personalized Form Management
We know changing or updating your forms is a big hassle. That's why when partnering with Yosi Health you won't have to change any of your existing forms. With our proprietary platform, we map the patients answers to your existing forms. With Yosi Health's comprehensive form management, not only does the discrete data transfer securely into your EMR, but we also provide a completed, signed and dated PDF packet of all your existing forms that automatically get pushed into the correct document section of your EMR.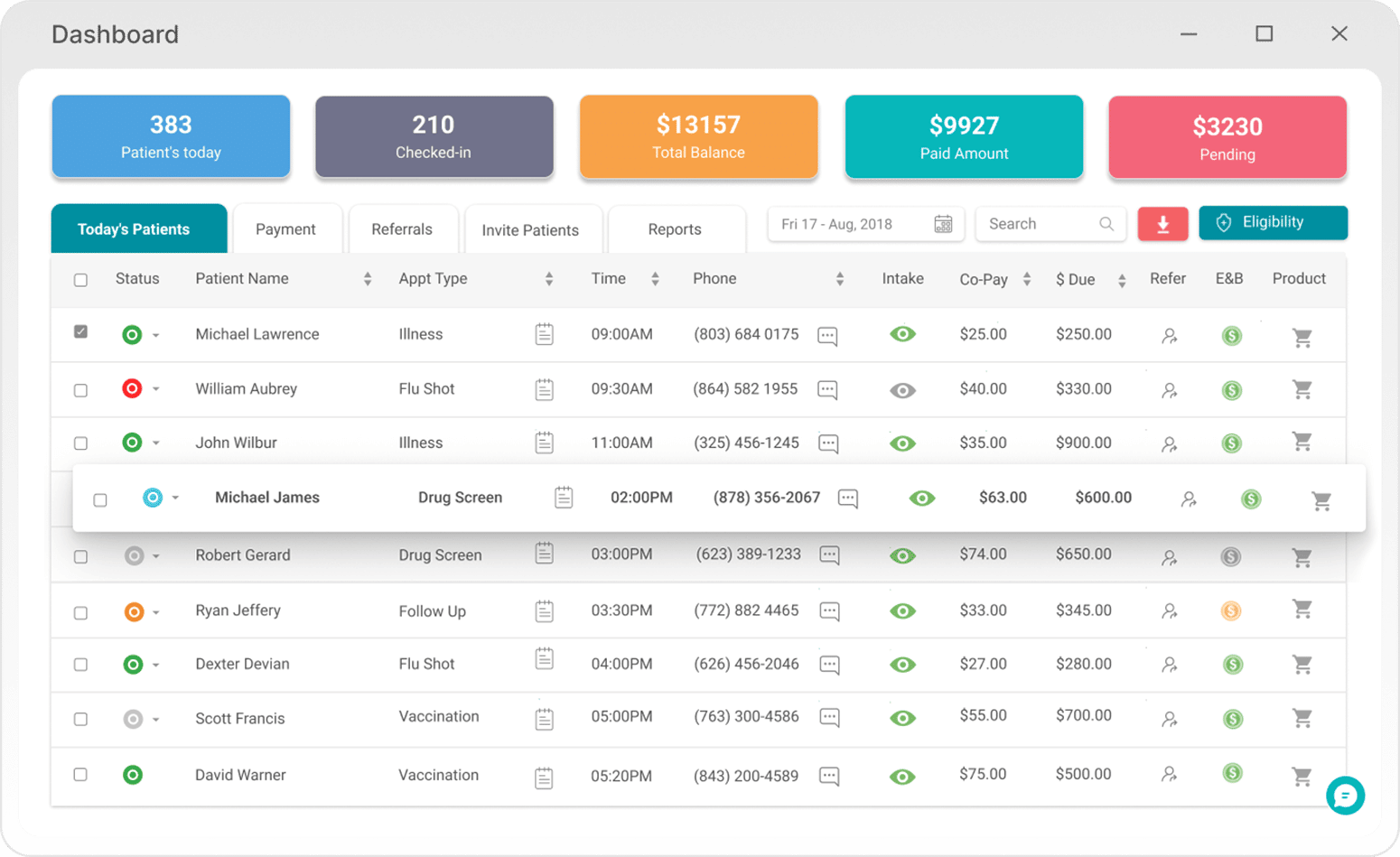 Customized for Your Workflow
While others claim to offer flexibility, Yosi Health truly delivers limitless personalization for your specific workflow. Practices leveraging the power of Yosi Health are streamlining their workflows and gathering more complete information to improve their overall quality of care.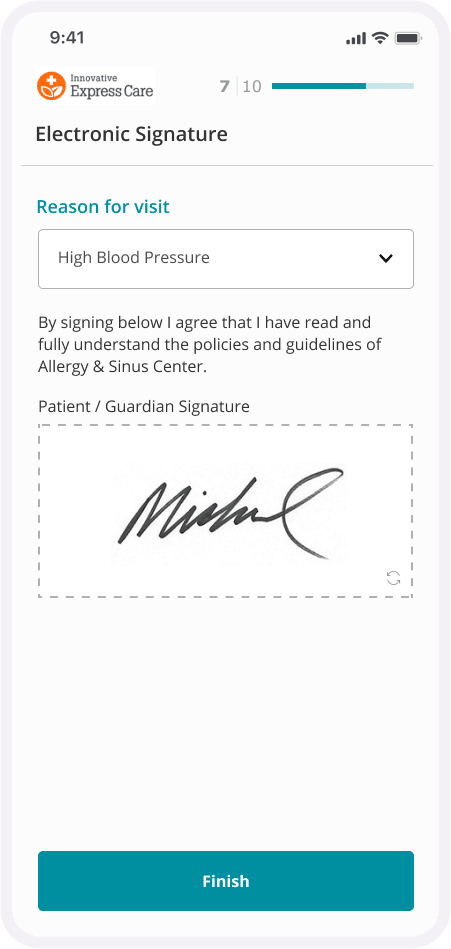 Say Goodbye To Paper
Electronic signatures (e-sign) allow patients to easily sign all consent forms, privacy notices, and disclosures. Increasing compliance and reducing expenses and administrative costs.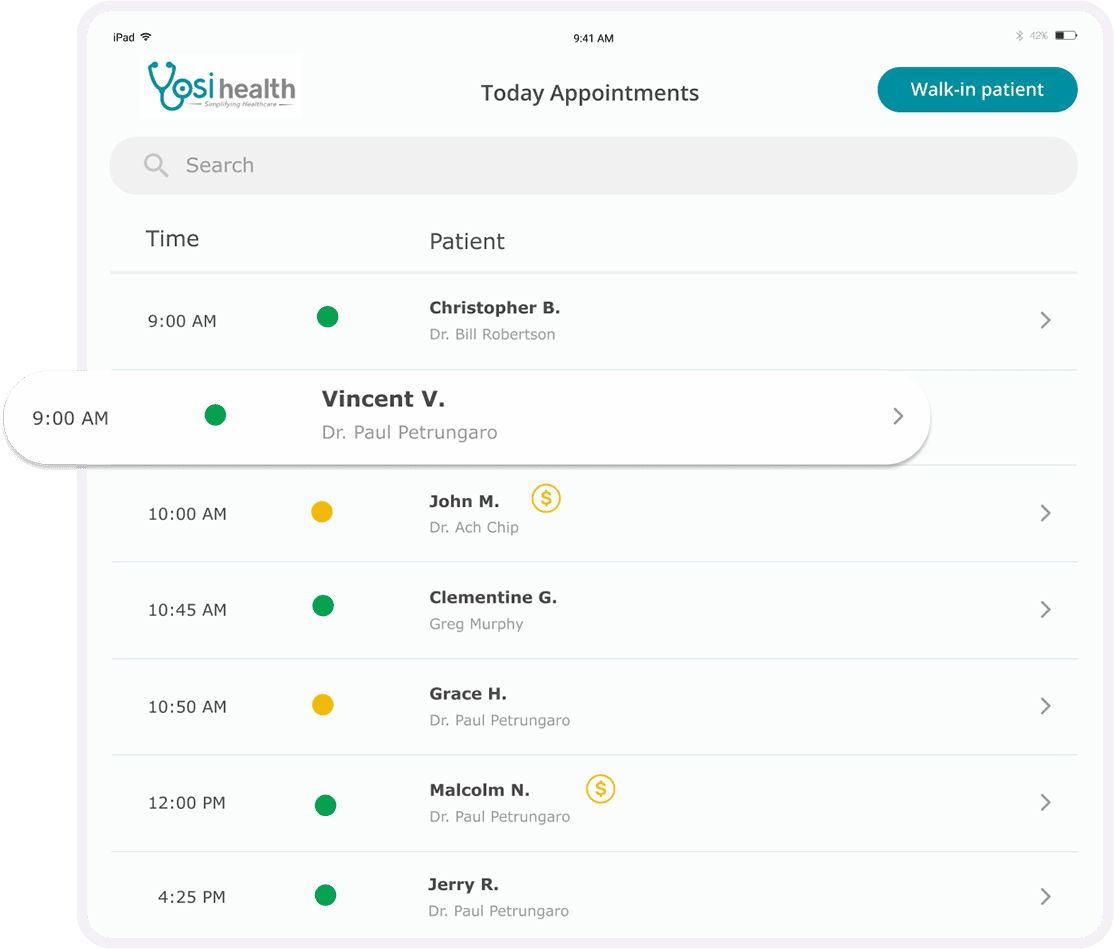 Streamline Point of Care Patient Registration
Our iPad check in solution offers a superlative in-office patient intake and registration system that complements the pre-arrival solutions.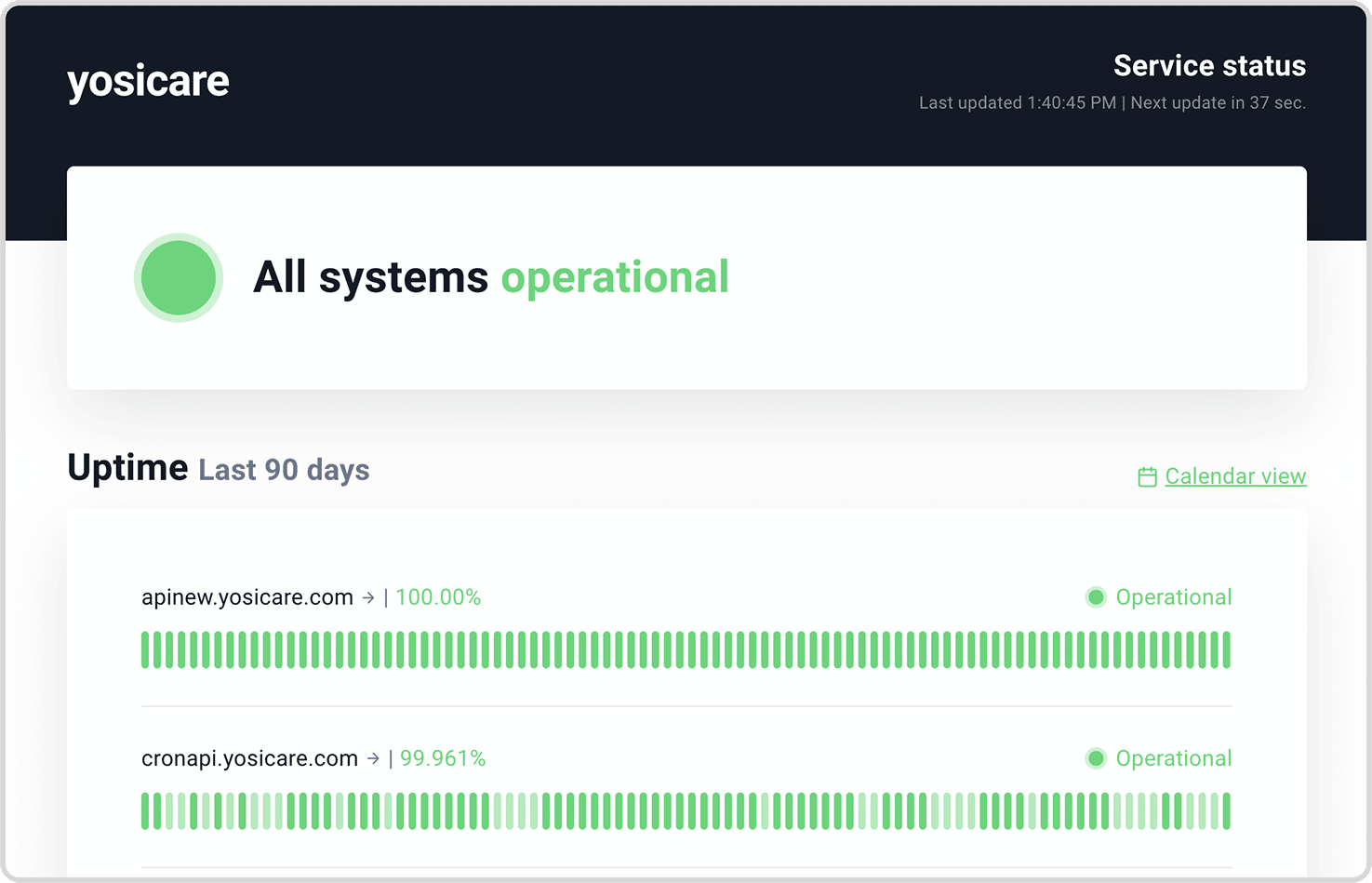 You Can Count on Us
Founded by physicians and healthcare professionals, Yosi Health is built on the foundations of reliability and security. Yosi Health was the first remote pre-arrival focused patient intake software, but for us the security and reliability of our solution has never been second to any other priority.
We are the first patient engagement platform that boasts a documented and unprecedented 99.95% uptime.
At Yosi Health, we have always exceeded the necessary HIPAA requirements.  We have been recognized as such by being certified as both SOC 2 Type 1 Security Compliant & SOC 2 Type II Security Compliant, singled out as an ISV Advanced Technology Partner by Amazon Web Services (AWS), a highly selective program with stringent security requirements for induction. Yosi also holds HITRUST CSF Certification, and PCI compliance. 
See How Yosi Supercharged These Practices
Let's Talk
Every partnership starts with a conversation. Contact us to learn about how the Yosi Health platform can supercharge your practice.
112 W 34th St Floor 18
New York, NY 10120