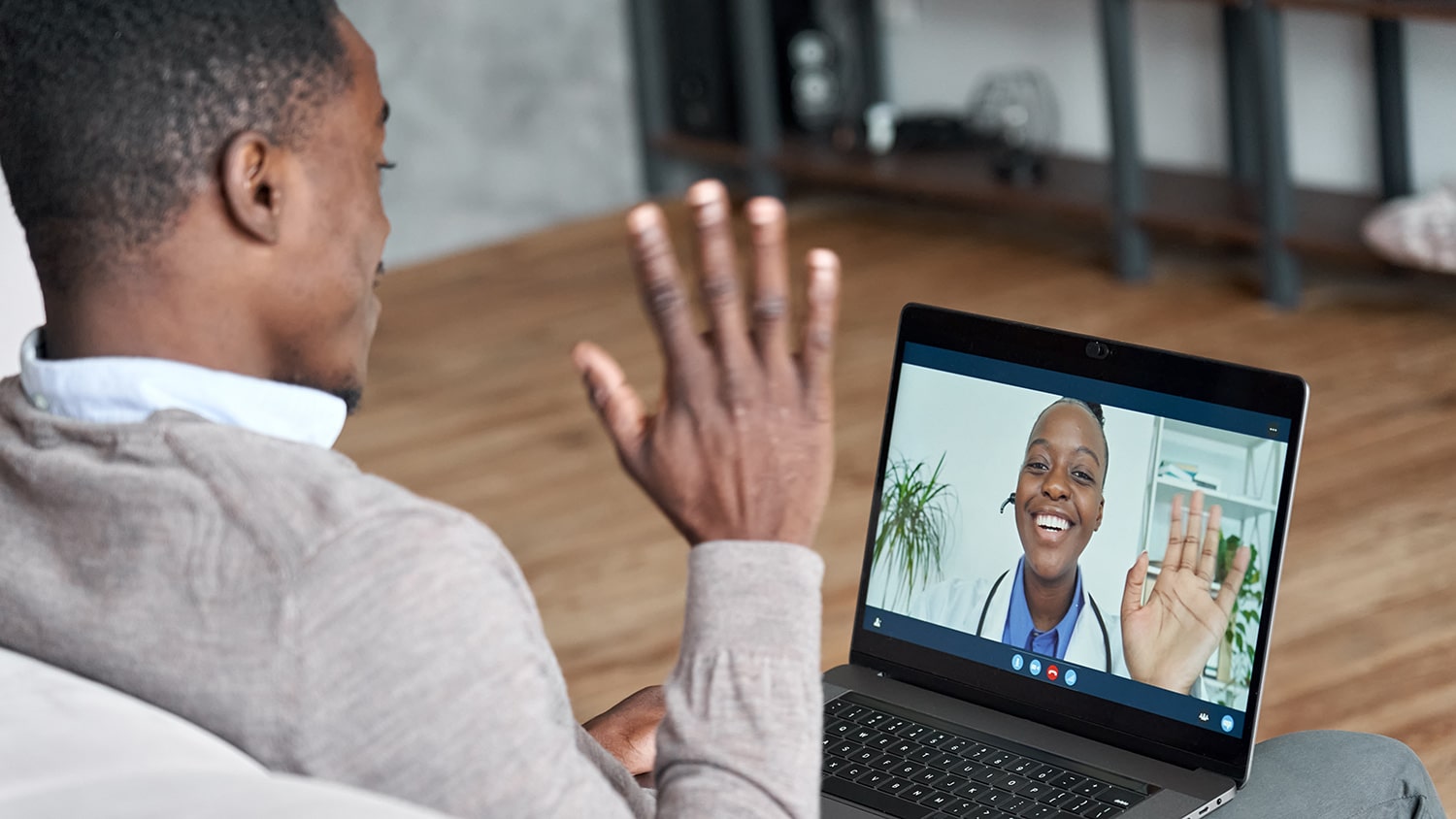 Telehealth Solutions
See more patients by offering convenient telehealth visits. Improve patient outcomes while increasing your bottom line.
Meet Patients Virtually with Telehealth
Patients want convenient options to meet with their physicians. That is why we built telehealth solutions right into the Yosi Health platform. Yosi makes it easy to meet virtually with patients using telehealth software that seamlessly integrates with your calendar and includes automated reminders, so your patients don't miss appointments.
Improve Patient Satisfaction
Give patients convenient ways to meet with you by adding virtual telehealth solutions. Eliminate the need to travel to your office for routine appointments.
Reduce Overhead Costs
Reduce unnecessary in-person visits. Automated reminders decrease no-shows and reduce the strain on administrative staff.
Increase the Bottom Line
See more patients and encourage necessary appointments by offering convenient telehealth solutions without the need to add another software to your workflow.
Telehealth has taken off in recent years and both patients and practices are loving it. 69% percent of patients had a telehealth visit and that number is likely to rise.
Supercharge Your Practice
It's easier than you think to offer telehealth visits for your patients. No need to subscribe to another software, Yosi Health has you covered. Join all the successful practices already leveraging the power of Yosi Health to easily manage appointments on their calendar, automatically send reminders, and meet virtually using Yosi's telehealth software.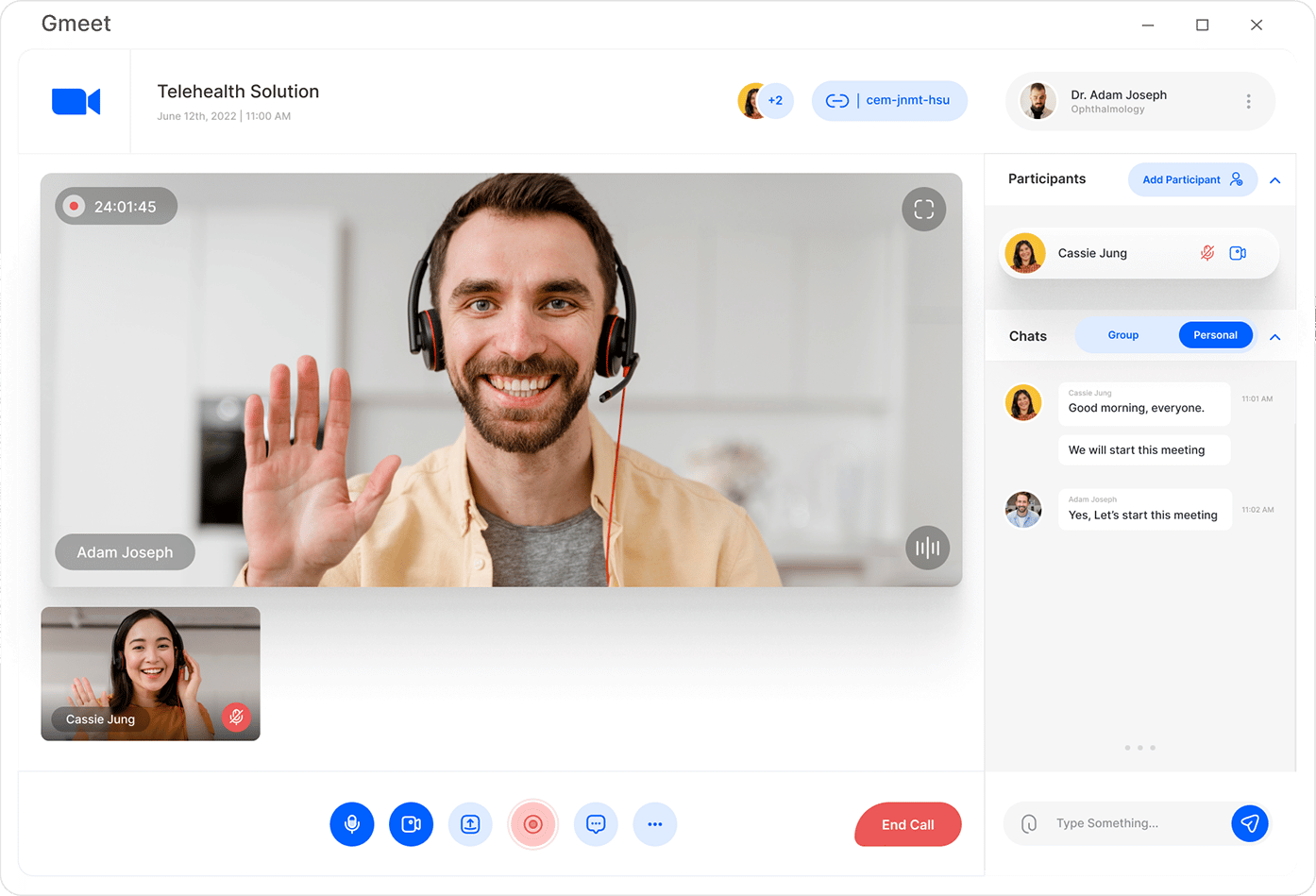 Give Patients Convenient Options
Patients prefer the ease and usability of our telehealth solution. With Yosi Health and Google Meet, offer them the convenience to join secure remote telehealth sessions quickly and easily from any device.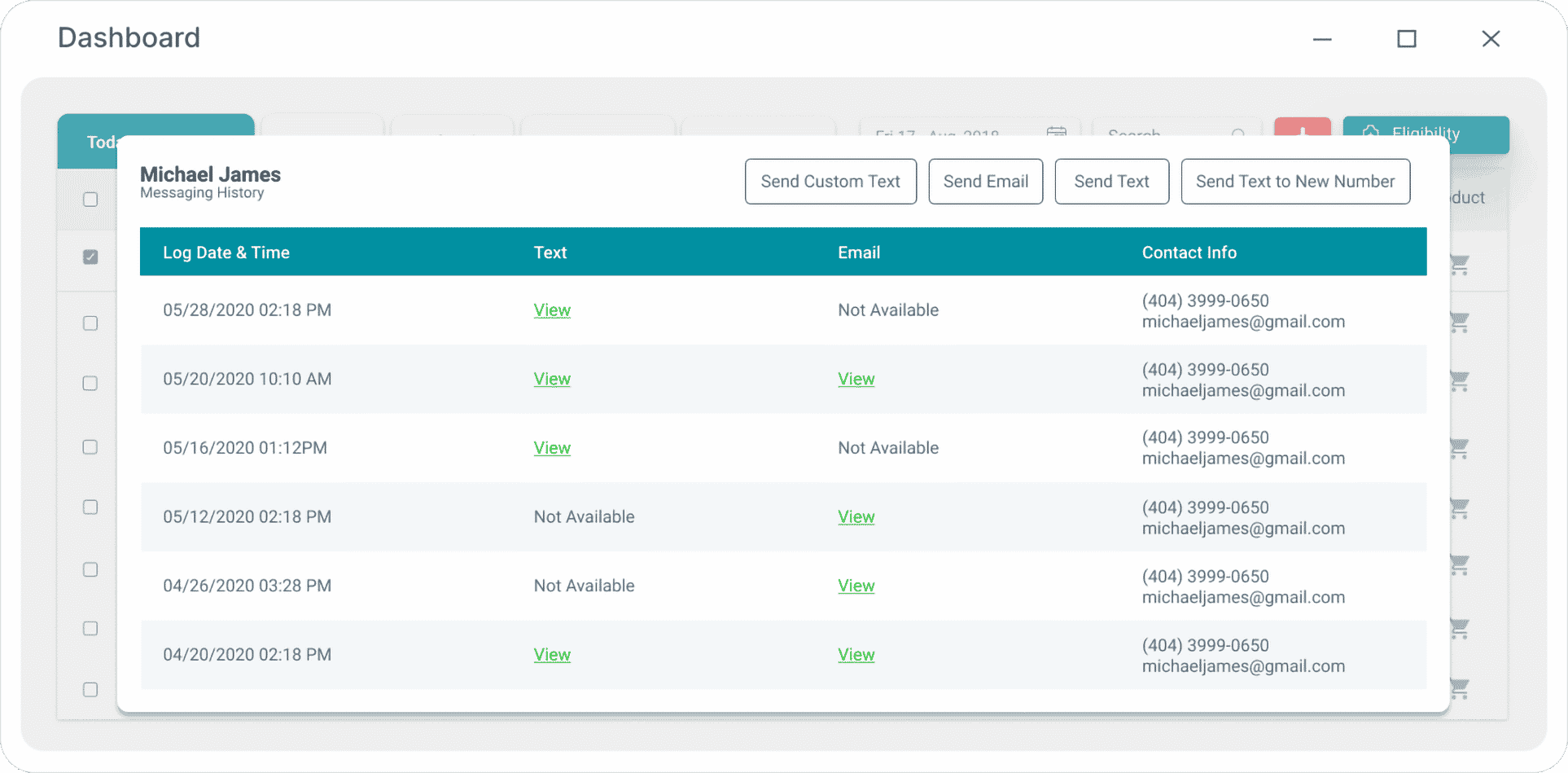 Reduce Patient No-Shows
Reminders are sent automatically with the link to join the session. It syncs with your calendar so you can manage the remote visits easily.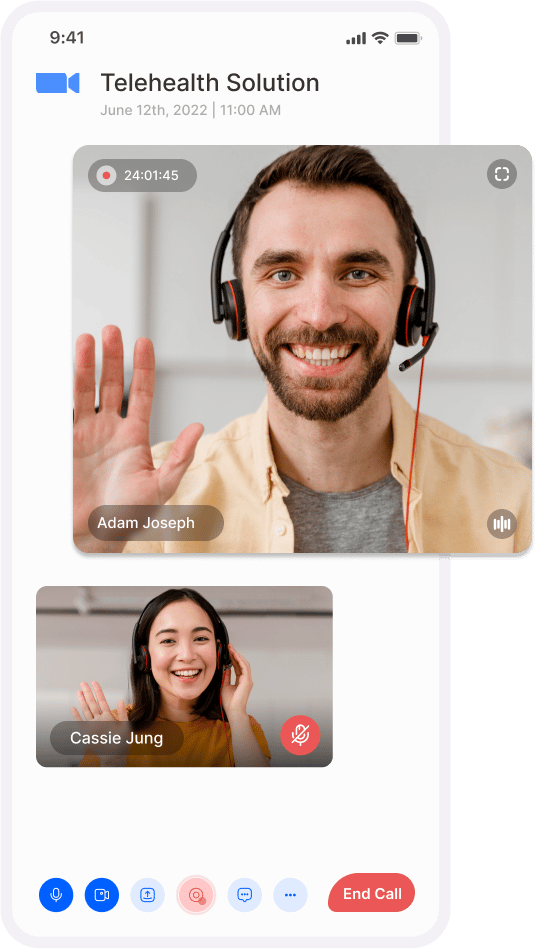 Reduce Unnecessary Onsite Visits
Cut down time spent in the waiting room and reduce strain on your administrative staff by meeting with patients virtually through Yosi Health's convenient telehealth software.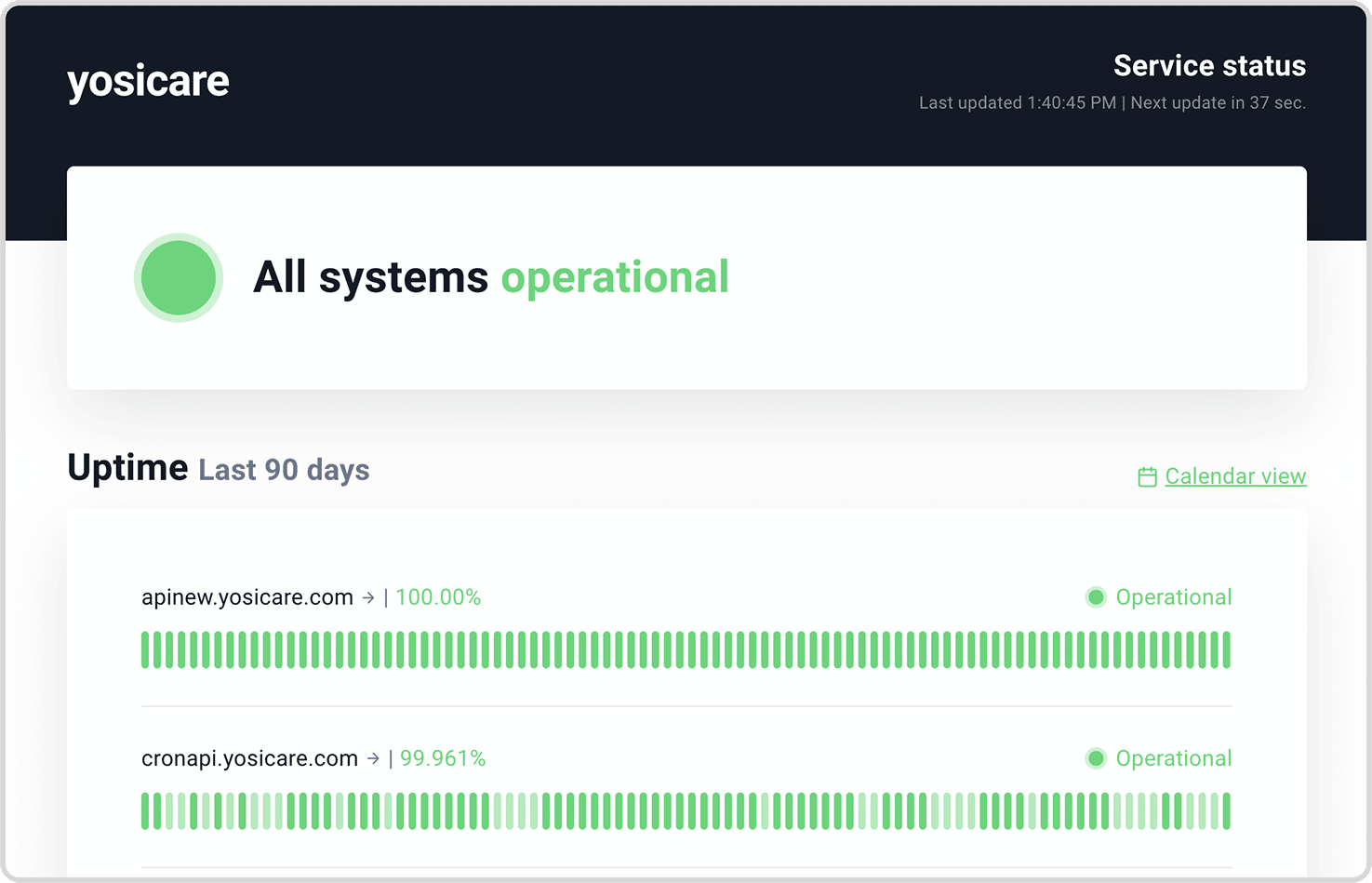 You Can Count on Us
Founded by physicians and healthcare professionals, Yosi Health is built on the foundations of reliability and security. Yosi Health was the first remote pre-arrival focused patient intake software, but for us the security and reliability of our solution has never been second to any other priority.
We are the first patient engagement platform that boasts a documented and unprecedented 99.95% uptime.
At Yosi Health, we have always exceeded the necessary HIPAA requirements.  We have been recognized as such by being certified as both SOC 2 Type 1 Security Compliant & SOC 2 Type II Security Compliant, singled out as an ISV Advanced Technology Partner by Amazon Web Services (AWS), a highly selective program with stringent security requirements for induction.  Yosi also holds HITRUST CSF Certification, and PCI compliance.
See How Yosi Supercharged These Practices
Let's Talk
Every partnership starts with a conversation. Contact us to learn about how the Yosi Health platform can supercharge your practice.
112 W 34th St Floor 18
New York, NY 10120