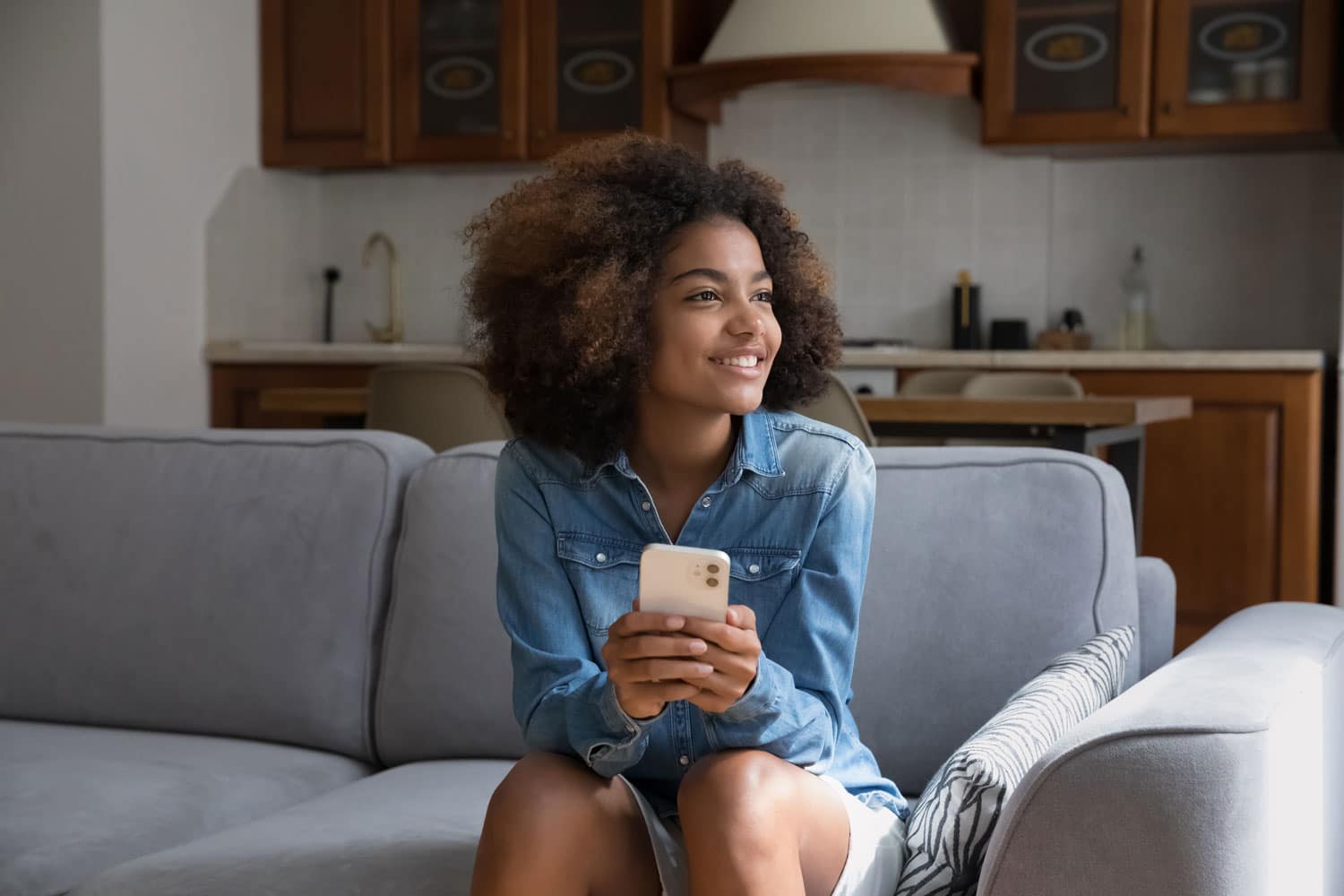 5 Technological Advancements Redefining the Traditional Healthcare Office Visit
The COVID-19 pandemic has severely impacted businesses and society, but also healthcare and how patients go about staying healthy. Typical everyday activities such as shopping for groceries, commuting to work, and going to the doctor's office are suddenly tasks that require much more circumspection as the fear of catching COVID-19 remains top of mind.
In response, the medical community has had to implement technological advancements so that patients can maintain their health regiments and not put necessary procedures off.
Patients Have Been Putting Off Their Healthcare
According to figures from the CDC, 4 in 10 U.S. adults report they have avoided getting medical care because of concerns related to COVID-19. "By June 30, 2020, because of concerns about COVID-19, an estimated 41% of U.S. adults had delayed or avoided medical care including urgent or emergency care (12%) and routine care (32%)," the CDC reports.
Medical care delay and avoidance—even in a non-life-threatening instance—can still increase the risk of sickness or disease (unrelated to COVID-19) associated with treatable and preventable health conditions. Patients are not only delaying their visits because of COVID-19, some are canceling and not rescheduling their appointments for prolonged periods of time.
Fortunately, technological advancements are redefining the traditional healthcare office visit, benefiting not only individual patients, but also the medical practices themselves. Here are some of the areas these healthcare firms are making significant improvements to the patient experience during the pandemic.
The Rise of the Virtual Waiting Room
Pre-arrival, fully customizable, mobile, patient-intake systems allow for updated critical patient and appointment information to a patient's personal EMR system in real-time. This advanced technology eliminates wait times, limits the spread of contact (no more sitting in the waiting room), and increases financial results for large health systems by engaging patients.
Digitization of Patient Records
While this capability has been around for quite some time, health care facilities are using this type of system more often, securely uploading patient records to the cloud and make medical histories accessible remotely to specialists, the patient themselves, and other healthcare professionals.
According to the Annual Review of Public Health, "The digitization of patient records opens rich possibilities for medical professionals: in particular, search capabilities to instantly access and process patient data, automated reminders to avoid medication errors, improved information sharing across the medical team, and increased transparency by ensuring both complete and legible documentation of the patient's condition."
Digitization of health records has helped navigate patients to view their records throughout the pandemic from the comfort of their own homes.
Mobile App Technology
A new breed of health apps that do not require downloads, can give patients quick access to their personal medical data, help them schedule doctors' appointments, and even give them reminders to take their medications.
Health and fitness apps are motivating people to get healthier and take a more active role in their everyday health. Some apps are designed to lower stress levels by playing back calming sounds and visuals. Others encourage users to exercise or track their calorie intake.
Employing a personalized approach, these mobile apps are improving patient engagement, effectively urging people to keep important medical check-ups, monitor their health records, and track changes in their behavior and wellbeing.
Electronic Medical Records
These digital summaries of a patient's medical records have been extremely useful for virtual medical visits on both sides (patient and doctor). The records include diagnoses, lab reports, details about hospital stays, surgical interventions, and prescriptions.
Patients can easily access and clearly see their health files all in one place. They offer an overview of a patient's health, enabling a more accurate diagnosis. These electronic records also facilitate the easy sharing of information and collaboration between labs and specialists, which is especially useful in a pandemic.
While this is another advanced approach that has been around for some time, it's slowly but surely being adopted by clinics across the country. Post-pandemic, we'll see its use become the new normal, as it is truly cost-effective (omits the need for storage space, as well as taking away the need for endless reams of paper)
According to the World Health Organization back in 2015, "There has been steady growth in the adoption of national electronic health record (EHR) systems over the past 15 years—and a 46% global increase in the past five years." The pandemic can only raise this growth rate of digital patient records.
Telemedicine/Telehealth
Telemedicine facilitates remote patient monitoring by healthcare professions through face-to-face consultations via online video. Telehealth services have taken off during the pandemic, facilitating critical care in emergency situations and saving lives, remotely. Additionally, real-time interactive services make it possible for patients to consult electronically with healthcare providers. This is essentially video conferencing that helps with diagnosis, management, counseling, and patient checking.
Pharmacy Efforts
During the pandemic, pharmacies had to pivot, developing nationwide prescription drug delivery through mail, drive-through virus testing, and pharmacy-based vaccinations. These practices have been quite effective and will be part of our post-pandemic life going forward.
Post-Pandemic Visits
Pre-pandemic, a visit to the doctor's office required paperwork to be filled out such as consent forms, personal information questionnaires, insurance information, billing, and various sign-in methods. While these procedures are time-consuming, they are necessary to receive the best overall care from the doctor and facility. Given the technology that society has grown accustomed to, it became clear that cloud-based solutions must come to light during times of crisis. With technology only progressing, in the future with vaccine rollout and further medical advancements, technology is dignified and always developing new ideologies.
Start tackling your most pressing obstacles today with Yosi Health. Learn more about our fully integrated patient intake, registration, and engagement platform and how we can help your practice navigate these truly unprecedented times.
Click here to get in touch or schedule a demo.
Click here to learn more about our platform.
Note: This piece originally appeared as a contributed piece to Health Tech Hot Spot.