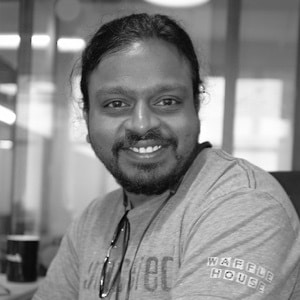 Ilangovan Murugesan
VP of Technology
Ilangovan Murugesan is a serial entrepreneur. He has successful exits from two startups prior to joining Yosi as its first hire.
Ilango is passionate about technology and has a zest to create product that the market wants. When he learned about how far healthcare was behind in terms of technology, he couldn't resist but wanted to revolutionize the health tech industry. His experience managing product development teams in onsite offshore model, process and performance-oriented approach, and his desire to solve problems, make him an asset to any organization.
Ilango graduated from Willamette University, Oregon with a degree in MBA – quantitative analysis. He loves New York City and calls himself a city rat.