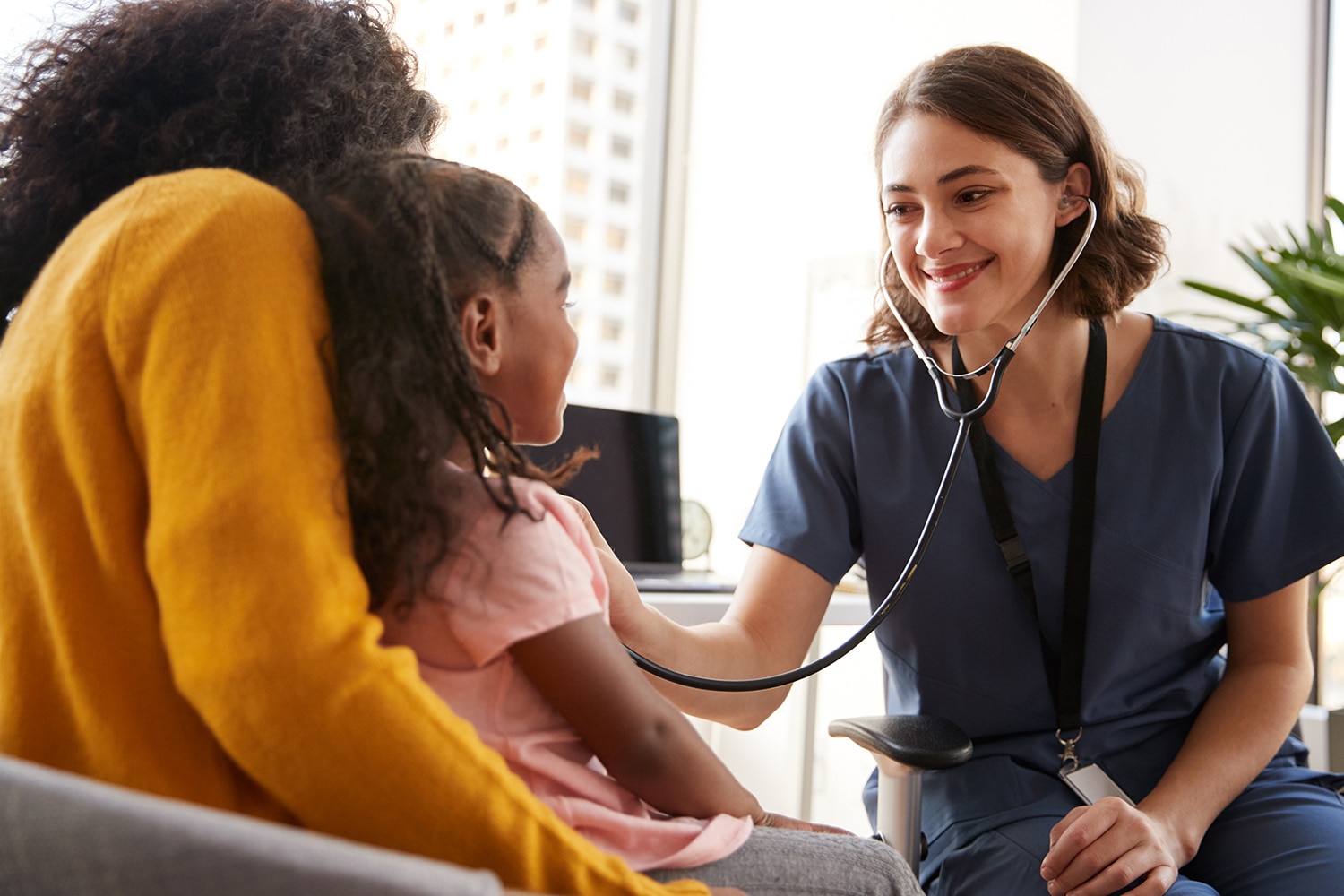 Pediatric practice management became easier following the HITECH Act of 2009, which provided incentives for adopting the meaningful use of health information technology and enforced stricter guidelines. Many practices have since implemented technologies that improve the quality, safety, and efficiency of healthcare, all while engaging patients. But even with the aid of technology, efficiently running a pediatric practice still faces pitfalls from staff burnout, disengaged patients, and using pediatric software with steep learning curves.
A study that was recently released by the American Academy of Pediatrics found that from 2011 to 2014, burnout among pediatricians increased from 35.3% to 46.3%. This sentiment is due in part to the burden of administrative tasks placed on clinicians. Unfortunately, there is no definitive framework for running a successful pediatric practice; however, pediatricians and administrators can leverage pediatric software like Yosi Health to improve the patient experience, increase front-office productivity, and allow pediatricians to focus on providing quality care.
1. Relieve Front Desk by Giving Patients Control of Scheduling
Parents' lives are hectic, and scheduling an appointment for their child shouldn't have to fit within normal business hours. By using pediatric software to give parents control of appointment scheduling, the front desk will spend less time on the phones. A 2021 Mayo Clinic study using self-scheduling software found that staff schedulers were only involved in 9.87% of scheduling actions. With fewer scheduling calls tying up the phone lines, patients who have urgent issues will be able to connect with your reception more easily improving the patient experience.
2. Use Digital Intake Forms to Quicken Patient Flow
Waiting rooms are typically filled with parents hunched over clipboards completing page after page of intake paperwork. All while trying to keep an eye on their child. This is not only time consuming, but it also impedes patient flow and lowers satisfaction. A 2018 survey by Black Book Market Research found that a staggering 90% of patients feel no obligation to stay with healthcare providers that don't deliver an overall satisfactory digital experience. By using pediatric patient intake software, your practice will function more efficiently, and your clients' satisfaction levels will improve.
3. Capitalize on Payment Collection with Automated Billing
Collecting payments is one of the most direct contributors to your bottom line. Look for a customizable, flexible patient payment service that allows convenient payment over time. Yosi Health users report a 20% increase in collection rates after implementing automated patient payment services. To help boost your practice's profitability, consider using a reliable patient billing platform that automates collecting pre- and post-visit responsibilities, past-due balances, and co-pays.
4. Communicate More Effectively with Two-Way Texting
A 2020 survey conducted by Accenture found that 60% of patients prefer to utilize technology when communicating with their healthcare provider. With two-way text communication, patients can respond to updates without having to play phone tag or wait for normal business hours, which also reduces the burden on front-line staff. Two-way text communication can improve your pediatric practice management by giving you a reliable, HIPPA-compliant way to remind patients of appointments, inform them of schedule changes, and alert them of overdue payments.
Customizable Software for Better Pediatric Practice Management
Three of the biggest hurdles on the path to successful pediatric practice management are staff burnout, lost revenue, and patient dissatisfaction. Your pediatric practice is unique, and finding software that works with your current procedures and integrates with your pediatric EMR can be a challenge. Yosi Health offers a premium level of customization that will let you:
Automate tedious tasks to reduce staff burnout
Increase bottom line with convenient patient billing software
Improve patient experience and save time by digitizing your existing intake forms
Minimize no-shows with automatic text reminders
Pediatric practice management software shouldn't be complicated. Yosi Health makes it easier than you would think by giving you an intuitive platform that is easy to use for both patients and staff. It's pediatric software that was designed by physicians, for physicians. If you would like to reduce staff burnout, improve customer satisfaction, and increase your bottom line, we'd love to help.